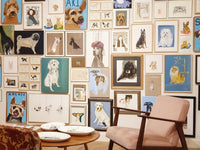 THE DOG CABINET
Selina is part of the permanent collection 'The Dog Cabinet' at the wonderful Echale Guindas Gallery in Madrid. For more information on exhibited works click here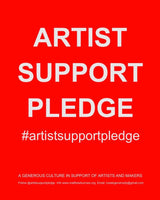 FOR A LIMITED TIME ON LIMITED EDITIONS
A selection of 'Original' size limited edition prints are now available at a reduced price as part of the Artist Support Pledge scheme. This is an inspiring initiative set up by artist Matthew Burrows @matthewburrowsstudio providing a lifeline to artists who are without the usual channels to sell & promote their work during this challenging time. Please enter ASP2020 at the point of purchase.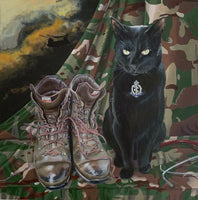 COMMISSION A UNIQUE ARTWORK
If you have a canine companion or feline friend you would like to capture in a beautiful interior or accompanied by a favourite object, Selina can bring these elements together with seductive narrative and inspirational detail. Please Contact us for more information.
MORE INFO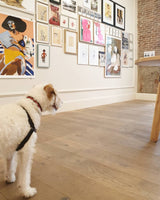 'SEAT' ECHALE GUINDAS GALLERY, MADRID
Selina was one of 31 artists exhibited at the 'SEAT' Expo at Echale Guindas Gallery in Madrid, a fabulously curated space in the Pelayo district. For more info click here.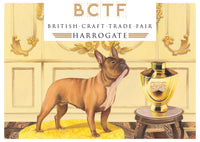 BRITISH CRAFT TRADE FAIR 2019
Selina exhibited at the BCTF in Harrogate on the 7-9th of April where she showcased her full collection along with exciting new artwork. For any trade interest please contact us here.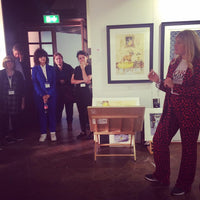 THE OTHER ART FAIR LONDON 2018
A big thank you for taking the time to speak to Selina about her collection at the special 30th edition of The Other Art Fair London. It was an exhilarating weekend and we are delighted to welcome so many new collectors to the world of Chien Couture Art. Selina was very proud to present her artwork alongside Art Historian and Sky Arts presenter Kate Bryan.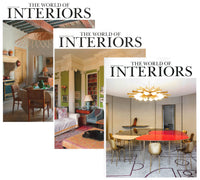 AS SEEN IN...
Omne Trium Perfectum. Selina has now had her artwork featured in three editions of our favourite luxury interior publication, 'The World Of Interiors'.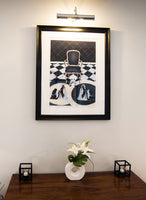 PIÈCE DE RÉSISTANCE
'House of Lion' making itself at home in one of our collectors' apartments in Cannes. Thank you for sending us this wonderful photograph.